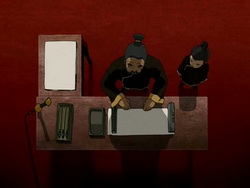 I'm Ty, and I'm here to announce that I'll be holding a one-shot competition! If you didn't already know, I'm a huge fan of one-shots; I relate them to the "poetry" fanfiction. Don't get me wrong, I love indepth serial fanons, too, but one-shots offer a different kind of opportunity. One-shots test a writer's skill to convey emotion, character development, and description in a smaller sample space. Don't underestimate the power of the one-shot! I highly encourage you to participate, and I think this contest is a great way to practice writing, get involved in the fanon portal, and kill some boredom if you're tired of daytime television!  
_________________________________________________________________________________________________
First of all, the competition will last until July 28th, so you have almost an entire month to complete your entry and submit. So don't cry to me saying, "Oh I was away for 25 days and I only saw this blog today!" or "I've just been so busy with work and camp; I've had no time whatsoever!" 
Second of all, I bet you're anticipating a complex set of rules designated to confuse and confound. Never fear! I hate rules! For this one-shot competition there is only one rule. I repeat, one rule! An entry cannot exceed 1000 words in length. This rule will hopefully qualm your fears about writing a time-consuming one-shot, and it also helps me with grading: less work for me xD. If you didn't know, 1000 words is not a lot, so your skills will be tested to write something amazing with limited space. I know it seems too good to be true, but you are allowed to write about anything, anything at all. Unleash your imagination! 
Thirdly and lastly, you may submit your entry to me in any way you see fit. I prefer that you post in the comment section, but feel free to send it to me via message wall, IRC, or email. I will be posting a list of all entrants as they submit their pieces, so you'll know who you're up against. 
I think this is the coolest part of the competition. I will assess each one-shot using much of the same criteria that I use when reviewing for the Fanon Review Squad. These points include: Spelling/Grammar, General Writing, Style, Character Development, Plot/Organization, and Creativity. If you want to get a feel for how I grade and what to focus on, you may want to check out some of my Reviews. 
I will score each one-shot on a 10 point scale and offer a short summary of my thoughts and reaction. At the end of the competition, I will list scores and summaries in another blog so you can see how you stacked up against the rest of the contenders. At the end of the contest, feel free to ask me question or for tips. 
Awe yeah! The moment you've all been waiting for. Some of you out there may have scrolled past the rules and grading, thinking, "Pshhh why would I compete for the love of writing alone. There better be prizes or else reading the rest of this blog post is a waste of my time." Fear not! There are prizes.
I will award every single entrant a userbox that says something along the lines of: "Omashu Rocks' one-shot won the award for "most profane" in the 2013 One-shot Competition." Each one-shot will recieve a different title (most likely an adjective that comes to mind after I read it XD) Titles may include: Funniest, Angstiest, Action-Packed, etc. It's all for fun. 
Now, I know some of you bigshot writers scoff at a petty userbox. Once again, fear not! The Top 3 contestants will receive Art Prizes from a professional artist on Deviantart! Whether it be by sculpting keychains or by blackmail, Minnichi has connections with talented professional artists on Deviatart, and she has agreed to graciously provide awesome art prizes like this, this, and this. First place will win a super-epic-totally-nectar illustration, second pace will earn a super-epic illustration, and third will receive an epic illustration. (I'll have more details on this when the winners are announced.) Just to give you a taste, these are a few of the artist's works:
PLOT

Score: 8.5
My first impression of this premise was, "The author knows what he's doing!" The plot is so rich and well thought-out, and you can feel how much energy went into every detail. It's not a forgettable kind of story, which is also why Kyoshidude continues to be invested in its writing no matter how long the delays are between updates.

The richness of the plot, however, can actually go a little too far when considering the amount of subplots in this tale; the more minor arcs you introduce into a story, the harder it gets to develop each with the same high quality. Some arcs seem short-lived, in my opinion, leaving certain questions unanswered. Even so, the major plotline has been progressing beautifully - which is the one part that counts the most.
CREATIVITY

Score: 8.5
I definitely haven't seen many fanons with this kind of originality. At first glance, one might think that this is another generic dystopian city story, but Kyoshidude isn't here to give you the usual. He combines the spiritual and the modern in a way that is simply fascinating to read, and there's an interesting clash between the two as the story progresses. The power of the unknown when it comes to spiritual demons is something that this author uses very well - the suspense is always fresh!

The only area where creativity lacks a teeny bit is the hub of minor characters. The major characters are all very distinct and fascinating, while the ones that only appear briefly during short arcs tend to be more predictable and fit somewhat common "types" of people. I really must emphasize how trivial this gripe is, though. Well done!
WRITING

*Score is weighted 3x

Score: 9.0
If you look through my dusty collection of previous FRS reviews, you'd know I generally don't throw around 9.0 scores in this area. But Kyoshidude leaves me with no choice - and it's not the first time he's done it. This author knows how to write, simply put! My favorite thing about his style is that his descriptions all have a purpose. You don't get that feeling of someone trying too hard to sound fancy, nor the painful drag of overly extended visual descriptions going in circles. This keeps the flow so fresh and vivid, when you write in a way that captures the moment and not an author's bias on what sounds cool.

Well, what can I say to improve? Not much, but I do think there's some fill-in-the-blank room between the story's shift between environments. Fenn's journey lands him in all kinds of places, but the arrangements that led him from one place to another shouldn't always be left to the reader's imagination. The example I'm thinking of is mainly his introduction to Colette's impressive estate; it's a big shift from his old life of poverty that I believe her father wouldn't have accepted quite as easily. All in all, minor details once again. I seriously can't find anything else worth picking at!
CHARACTER DEVELOPMENT

*Score is weighted 3x

Score: 8.5
This is always a tough one both to write and to score. Kyoshidude sets the bar very high here, I will tell you that. His character development runs a lot deeper than your average "Event A must happen so that Character B can develop to become more C." Fenn's personality is expressed not only through his dialogue, but even in the simple gestures around it that make conversations such a pleasure to read. He's a likeable, charmingly imperfect, well-intentioned guy who others can't help but warm up to. His resolve is inspiring!

That said, I do want to point out that the romance between Fenn and Colette developed really quickly. The way she's described as a person didn't give me the impression of someone who'd allow themselves to be vulnerable that easily nor trust Fenn right away. I love the dynamic between them, but in a nutshell I think Fenn should've upped his game to get the girl, heh. Love is a strange thing that takes time to develop, and I'd spend some more time fleshing out this area.
ORGANIZATION

Score: 9.0
I don't really have any major complaints here. The plot is carried out with riveting energy that keeps you on the edge of your seat. Things never feel slow, but they can speed by a little too quickly to process at times. I've mentioned earlier that the shifts between different environments can be abrupt; not all of these transitions feel rushed, but I would pay careful attention to the times that it's a drastic change, which needs more easing into to feel natural.

There's definitely more to praise than to critique here, so the above is more of an obligation to find an issue to point out as a reviewer xD This story is organized carefully and creatively; nothing is ever too mysterious nor too obvious as the chapters progress, making it an awesome reading experience.
ACTION SCENES

Score: 9.0
Adrenaline lovers, you're in for a treat! Fights are both original and executed well throughout this story. I love how they don't appear out of nowhere for the sake of having a fight scene; the suspense is built up beautifully, and the characters aren't plothole-protected against realistic dangers and skill limitations. The real beauty is that we're also in tune with the characters' emotions as they're fighting, which many fail to realize are a key factor in the outcome.

As this is a fanon with Avatar elements however, I would say to try to incorporate a little more of that spirituality into the movements of benders - the things that make firebending distinct from earthbending and whatnot. It's those little things that make a fight all the more realistic and unique, though your style is already pretty darn good.
FINAL SCORE: 8.75
*Scores are based on a scale from 0 to 10. If you'd like your own fanon reviewed, see here for availability.
Who should read this fanon?
Classic fans of the Avatar series and adventure. The fanon captures all that's beautiful about the series and more.
Reviewer's word of advice:
Remember that every character counts! Make your embellishments stronger where things are seemingly minor, because many times the small things add up to something more powerful.
Questions, comments, areas of concerns, violent insults, compliments? Post them in the comment section or on my message wall! Now, let's see who can knock my socks off! 
Community content is available under
CC-BY-SA
unless otherwise noted.