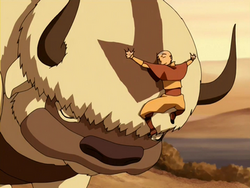 Well everybody, another year is at it end. Although 2018's felt a bit like three years, hasn't it? As the year draws to a close I'd like to keep up the tradition the tradition I started last year, that is, of taking my time to thank the users who participate on the wiki, however that may be. By editing pages, engaging in discussion, writing fanon, etc! You're all valuable members of our community and I'm so happy to have all of you.
For those of you who are returners, new, or otherwise missed out last year, here's a rundown of how user appreciation month goes. Anybody can respond in the comments with a user, list of users, category of users, etc., that they want to thank for something they've done this year, bonus points if you include reasons why you want to thank them. I'll keep a running list of all of the users, who thanks them, and why on this blog until the end of the month!
As my thanks for participating, anybody can add this to their page at the end of the month!
| | |
| --- | --- |
| | FireFerret appreciated this user for participating in user appreciation month 2018. |
Users Thanked
(Listed based on the users who have thanked others)
Fire Ferret
I would like to thank every user who contributes to the wiki or expresses interest in this event! You are all the reason I keep returning to this website even after six years have passed!
I also want to give a special thanks to the new editors who have done outstanding work this year, specifically:
Gotlvr87 for great work on expanding general pages to include more information!
Jaydude1992 for fantastic work on pages related to graphic novels!
Tono555
Tono555 would like to thank:
Agent Slash
Agent Slash thanks "everybody who is still continuing to contribute to this wiki after all these years. I know things aren't as active as they used to be, but every little bit counts, so, once again, thanks to everyone who's doing their part!"
AirMasterParker
I want to thank everyone who makes this Wikia active and filled with voices of reason, like: Neo Bahamut, Deist Zealot, AvatarAang7 and others. Despite my abscence on writing Book Two of my fanon and college, it's good to see everyone's still kicking in.
Nadav Nakash
I would like to thank you all for just coming to this wiki. i am the only one from my friend who love's avatar and for many year i did not have anyone to talk with about it. I looked for avatar chats for a lot of time entil i found this wiki and i am so happy I found this web
Neo Bahamut
Nearly the end of the month seems like the perfect time to say thank you to:
AirMasterParker for the kind words. Ironically I've stopped using General Discussion, but I will still be around, so people can feel free to message me whenever.
DeistZealot, HolyDragon2808, AvatarAang7, & O-kei Dou-kei for great conversations.
FireFerret, I heard you were key in getting the writing contests back, & I thoroughly enjoyed writing a story I don't know if I'd otherwise have found space for. In fact, thank everyone involved.
HammerofThor and Fruipit helped me a lot with recent problems.