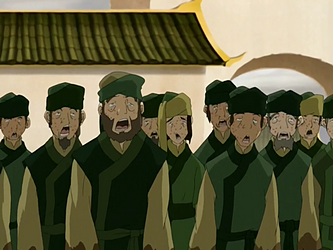 "It's alive! Mwuhahaha!..."


Yes folks, you heard it right! The Ba Sing Se Times will be making a return just in time for Halloween! But we need your help.
For the next issue, we're calling on all fanon authors to answer the following question:



"What is your fanon character's greatest fear?"



Does the fear of being controlled by a bloodbender haunt your character's dreams? Or getting lost in the spooky and mysterious spirit world? Does your fanon character avoid travelling across oceans out of sheer terror for what lurks in the deep abyss below? Whatever it is, we want to hear from you!
Get your entries in quick to have them featured in the next BSST issue!



-The BSST Staff
Community content is available under
CC-BY-SA
unless otherwise noted.