"The true mind can weather all the lies and illusions without being lost. The true heart can tough the poison of hatred without being harmed. Since beginning-less time, darkness thrives in the void but always yields to purifying light."

— The lion turtle sharing his wisdom with Aang in "Sozin's Comet, Part 2: The Old Masters".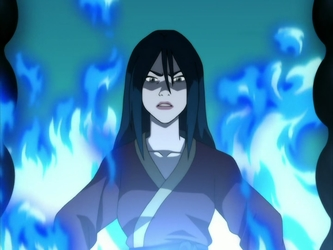 Technology Wizard
Biographical information
Physical description
Personal information
| | |
| --- | --- |
| Favorite character(s) | Aang, Appa, Asami, Azula, Bolin, Fang, Iroh, Katara, Korra, Kuruk, Kyoshi, Lo, Li, Mai, Mako, Momo, Naga, Oogi, Pabu, Ran, Roku, Sokka, Shaw, Suki, Toph, Ty Lee, Ursa, Yangchen, Zuko |
Chronological and political information
About Me
Technology Wizard

Hi! I'm Technology Wizard (also known as Tech), and I've been around on Wikia since February 2011. I am fairly knowledgable about wiki coding and editing, so please feel free to ask me for assistance for those things.

What do I do on Wikia? I tend to involve myself in many aspects of a wiki at once: as a wikifairy, wikignome and a wikiwizard. I enjoy improving content to maximum quality. Sometimes, you might just see me reverting vandalism or removing spam.

Who am I in real life? In real life, I'm a European American who is a student. I participate in activities such as cheerleading and acting. I'm interested in the latest technology, world travel, science, and history.

My avatar
My signature
Contact me
Need help?
The Wiki and Myself
I joined the wiki on May 1, 2011. I was promoted to rollback on June 25, 2012. I participate in many community discussions to help provide a consensus. I tend edit frequently and fight vandalism whenever possible.
Subpages
Allies
Please feel free to message me if you are interested in being on this list.
Community content is available under
CC-BY-SA
unless otherwise noted.