Sokka Jr
Biographical information
| | |
| --- | --- |
| Alternative name(s) | The Swordsman, SJ, junior, |
Physical description
Personal information
| | |
| --- | --- |
| Editing style(s) | New Image Catagorizer, New Charater Info |
| | |
| --- | --- |
| Contributes often to | The Legend of Korra Canon, Images |
| | |
| --- | --- |
| Favorite character(s) | Katara, Sokka, Suki, Zuko, Iroh, Hakoda, Korra, Mako, Bolin, Asami, Tenzin, too name a few |
| | |
| --- | --- |
| Favorite episode(s) | All of them in both Series |
| | |
| --- | --- |
| Favorite show(s) | Avatar: The Last Airbender, Legend of Korra, Suits, Burn Notice, Falling Skies, White Collar, Star Wars |
Chronological and political information
| | |
| --- | --- |
| Actual profession | Waterbender, and Swordsman |
| | |
| --- | --- |
| User rights | Regular User (July 14, 2012-Present) |
Hey everyone and welcome to my profile page. I'm Sokka Jr, and I am a very big Avatar Fan and collector, and a really big fan of Sokka.
Sincerely
Sokka jr • Wall • Blogs• Fanon
Bio
I love the world of Avatar and I think its the best tv series I've ever watched. I watched every avatar episode the day it aired, and I couldn't wait to see Aang face Fire Lord Ozai in the series finale. But it was when Sozin's Comet came that I realized it was the end of Avatar. Some how I knew that Mike and Bryan couldn't just end the series there, and that there must be a sequel.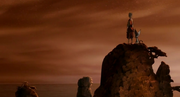 Well while I waited for a sequel I decided to by the whole series on iTunes and watch it until the The Legend of Korra came out. Well that was in 2008 that I realized it might be a long wait. So by accident I came across Avatar Wiki, when I was researching the world of Avatar. So throughout my time waiting for the The Legend of Korra I decided to try and read every article on the wiki. I would always post on articles as a anonymous contributor, but it never dawned on me to join. It wasn't until I stumble upon the Ba Sing Se Times, and some Fanon, that intrigued me so much that I then thought, I have to join this great community. And thats how I became a member of the wiki.
My Goals
Become a well known user  Done
Join the Category Warriors  Done
Join the Coding Companions  Done
Write a fanon - Burning Air (In progress)
Become a Rollback User
Become an Administrator
Learn from the more experienced users (ongoing goal)
To keep being active in anti-vandalism of articles, and do my part to help the wiki grown (ongoing goal)
Allies
Userboxes
Fanon
Contests
Teams
| | |
| --- | --- |
| | This user is a member of the Waterbending Prodigies Tour de ATLA Team. |
Favorite Characters
| | |
| --- | --- |
| Avatar | Legend of Korra |
Favorite Episodes
Avatar: The Last Airbender
Book 1: Water
Book 2: Earth
Book 3: Fire
The Legend of Korra
Book 1: Air
Book 2: Spirit
Shipping
Avatar

| | |
| --- | --- |
| | This user supports Sukka . |

| | |
| --- | --- |
| | This user supports Jinko. |

Legend of Korra
I understand that others may have conflicting opinions, but I still believe that this is how the relationships should be for the characters. Sorry Bolin, but I don't think you're game for Asami
Sandboxes
Come check out my sandbox to see some neat user boxes I'm working on, currently I am working on The Pro-Bending Report.
Come check out this sandbox to the main page for Specialk16's fanon.
Other Userboxes
Community content is available under
CC-BY-SA
unless otherwise noted.