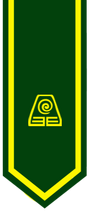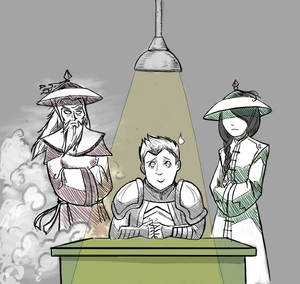 (Agent) Minnichi
Biographical information
| | |
| --- | --- |
| Alternative name(s) | Minn, Minn-chan, Minnion, Vampire, Chiminnie, Panda, Ozainichi, etc. etc... |
| | |
| --- | --- |
| Nationality | Vietnamese American |
| | |
| --- | --- |
| Language(s) | English, Vietnamese |
Physical description
Personal information
| | |
| --- | --- |
| Editing style(s) | Tinkering with page visuals i.e. headers, banners, community event pages, etc. |
Chronological and political information
| | |
| --- | --- |
| Actual profession | Writer/Editor |
Who am I? WHAT am I?
I'm a community dweller who often comes up with random activities for users and ways for you guys to gather together. You'll probably find me wherever there's any group work involved, particularly in the fanon portal. I'm the infamously tardy editor of The Ba Sing Se Times, but I also just try to find users interesting things to stick around for that can't always be found in the encyclopedia. Finally, I have a fanon that I love and think about a lot. It's the origin of my existence on this wiki, and at heart I'm truly just a lover of creative things T_T I still fail at balancing wiki social work and quality fanon time for myself, but then again, when have I ever been on time for anything? :P
---
Fan facts:
I'm not a shipper. But I will complain if it's done badly.
Avatar: The Last Airbender > The Legend of Korra. Clear winner with both writing and bending quality, I say.
I don't have a genre preference for fanfiction.
---
"But I feel so fancy!"

— Sokka
"Wauw, that's so sad. "Here lies Minnichi... Her last words were
'those will be my last words...'"

— Lady Lostris
"How much did you pay them to compliment me?!"

— Nazgullow, the only person who doesn't think his drawings are any good
"I've gotten quite attached to the art of the burrito lately. It's all about achieving that inner balance, like lightningbending."

— Typhoonmaster
"You are holding that drill like you're the Angel of Death about to perform surgery on another unwilling victim, though that notion is slightly undercut by the cloud-patterned pajama pants XD"

— AvatarAang7
"To the world, you are Dai Li. But compared to me, you are Dai Lame."

— Minnichi's older brother
"Let no one discourage your ambitious attitude. You don't need a fan club to achieve your goals. Be your own motivation."

— MP Bedolla
My favorite lines from the Avatar Wiki community:
Self-proclaimed Award for Greatest, Most Fabulously Obsessive Dai Li Fan
My attempts at giving writing advice:

Fanons I officially have no time management to edit:

NOTE: If you want me to have input on your fanon, it'll likely be easier through the Fanon Review Squad, even if I'm one of the least punctual users there too.

| | |
| --- | --- |
| | This user won an award for being the Craziest Cabbagie Category Creator in 2021. |




| | |
| --- | --- |
| | This user thinks "City of Walls and Secrets" was awesome, because that's when the Dai Li were most badass in all their eerie glory. |

| | |
| --- | --- |
| | This user thinks "The Blind Bandit" is the best, because it has awesome Earthbending. |




| | |
| --- | --- |
| | This user knows that the Dai Li were the best villains in A:TLA and awaits the day you realize it, too. |

| | |
| --- | --- |
| | This user asks you to disregard the Dai Li in The Legend of Korra, where they were disgraced and ruined. |
...I think it's apparent that this wiki is a lethal distraction.