"To recognize one's own sin is to have no sin."

— Haibane Renmei
"Good for you that you like porn, but please don't make a page about it because we don't like vandalism here."

— Lady Lostris warning an anonymous user

My name is Emma. I'm a simple girl living a simple life.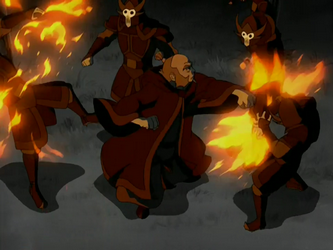 Emma
Biographical information
| | |
| --- | --- |
| Alternative name(s) | BlueDagger, IRCbender, JoshuaGraham, InspiredByRass |
Physical description
Chronological and political information
Stuff
Allies
(2017 Emma says: "A lot of this stuff is so cringey now but I was fifteen shut up and it's cute and nostalgic so it stays.")
Fluffy Fluffeh!
Mageddon725 Frigging Awesome.
Celty, an Irish girl with no head and a horse/motorcycle.
MRtG. I don't think it's healthy to love Azula that much.
Arthur Dent. Maybe the only other person on this wiki who knows the subtle difference between an NCR Ranger and Trooper.
King Kaizar. Ave!
Firebender896. An incredible author and artist.
Spo55. Another Longshot lover! YES!
NBP. Mah babe. </3
Tara. The girl I stalk am friends with.
Sirius. O Daughter of Mine.
Trillian. Grammar Ozai!
MetalArmor. The friendly neighborhood conspiracy theorist.
Rass. InspiredBy____.
BlackMonkey. Amazing fanon writer, always willing to help a hand, great guy all around, and, wow, this sounds just like my UoTM vote. -_-
Avatarloki. The god of trickery is now an avatar, apparently.
Hime. An otaku who has contracted a severe case of Sebby-osis. I have not watched Kuroshitsuji, so I do not understand this.
Annawan. One of the best editors we have on this wiki.
KFB. The other KFB.
ATFF *Cough* I think you forgot to add me here *Cough*
Fanons I Have Read
Fanons I'm Currently Reading
Fanons I Need to Start Reading
Community content is available under
CC-BY-SA
unless otherwise noted.