Welcome to the Fanon Portal of Avatar Wiki!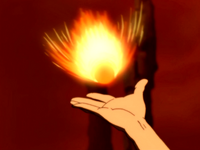 This is the story about an Avatar from the Fire Nation; Tonouac. Tonouac grew up with his father, Gaolon, in Sun Warrior City. Gaolon was just a poor chef. When Tonouac was born by a traveling Earthbender, Gaolon cared for Tonouac while the Mother went away on her travels, promising to return. Tonouac grew up helping his Dad feed the people of Sun Warrior City.



Random fanon

It is a time of chaos, devastation, and bloodshed as a great conflict known as the Machine Wars rages and spreads across the multiverse. The Machine Army, legions of mechanical soldiers, threatens to conquer and destroy all in their path and the only obstacle standing in their way is the Dimensional Forces, a multi-species military organization dedicated to protecting the multiverse from annihilation. And the outcome rests in the hands of a group of kids in their ranks. Read more!>

---

Randomize: There are currently 45 active stories on the wiki!




Whether you're new to the world of fanfiction, or just new to our version of it, the best place to start is by reading. The second best place to start is by taking a look at our handy guide to creating your own fanon! It covers all the things you need to know, such as basic wiki-markup (for your formatting needs); creating the main- and sub-pages for chapters, characters, and locations; and what to do once you've released it into the wild.

Latest Blogs about Fanon

Bomochu

•

Hey there Avatar Wikians of the fanon portal!

I thought I'd make a blog to explain…
For other recent fanon activity, check out this page! It's up-to-date with all the latest reviews, interviews, and contests!